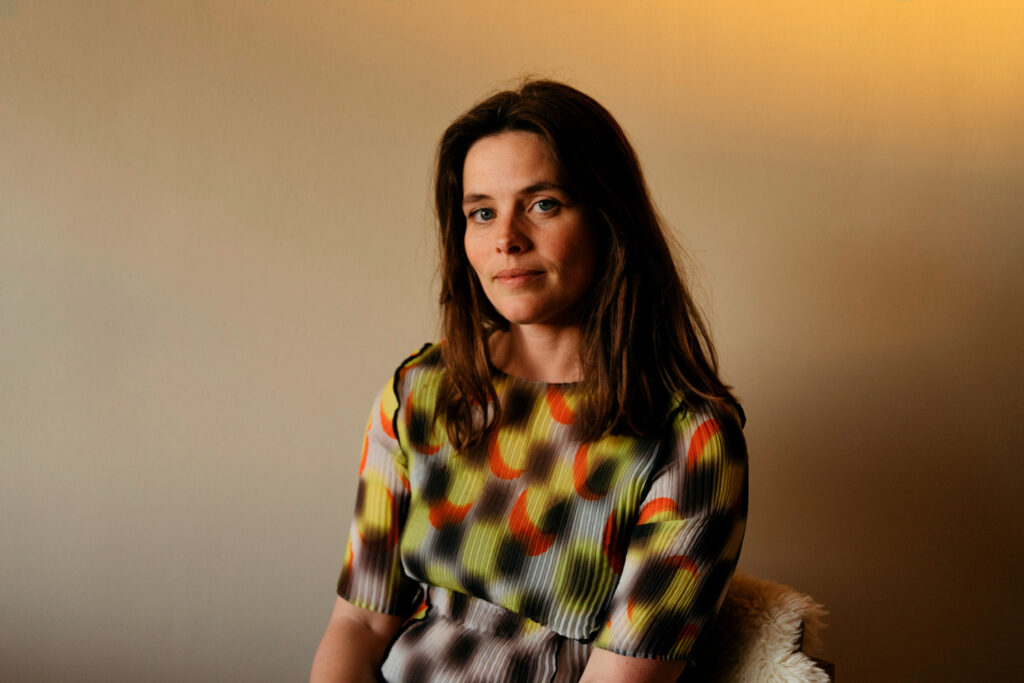 "These 10 instrumental pieces feel like songs transcribed from a forgotten language, or dreams whose unraveling only accelerates as you strain to piece them together."
– Philip Sherburne, Pitchfork
"A triumph of experimental ambient composition"
– Bruce Tantum, DJ Mag
Produced by Laurel Halo and released via Norway's respected Smalltown Supersound label, Anja Lauvdal's first solo release,
From a Story Now Lost
, is a gorgeous musical essay reflecting on time, its perception, and lost histories rediscovered. Finally exploring her own voice after more than a decade of collaborative improvisational playing – starting at her time in jazz conservatory in Trondheim – the album is a jewel of subtle beauty and innovative detail. 
A freeform musician on piano, synthesizers, and electronics, Lauvdal's discography stretches back to 2013 and includes her participation in a myriad of ensembles and collaborations exploring the limits of sound and music in many forms, including noise, jazz, and more. Following her move to Oslo after graduation, she became deeply embedded in the music community there, touring with Jenny Hval as well as playing on her records. When pandemic hit and isolation was the norm, Lauvdal began working on her own, recording her improvisations in an attempt to capture something new for herself. 


Connecting to Laurel Halo via Smalltown's founder Joakim Haugland, the acclaimed American artist agreed to work with Lauvdal in shaping her solo record, becoming integral to its creation through all of its stages. Lauvdal credits Halo as a deep listener and gentle "thought-provoker", who contributed ideas as well as helping to shape the finished versions (Halo also worked alongside Rashad Becker on the final mix of the album). Together, they found a method of recording Lauvdal's improvisations, making small loops from those, feeding them back into the synthesizers, and making synthesizers out of the improvisations, which Lauvdal would then re-improvise with. She describes the end result, "like seeing different pieces of time around in the universe."


While the record is based on Lauvdal's improvisations, some tracks were inspired  Agathe Backer Grøndahl, a Norwegian classical pianist and composer from the latter half of the 19th century. Lauvdal notes that Grøndahl is not widely known, although her best friend Edvard Grieg is still considered Norway's most famous composer. Yet now, partly through Lauvdal, her story resurfaces and persists.


 "From a Story Now Lost means the story is still there," Lauvdal explains. "It hasn't gone anywhere even though nobody heard it, or maybe you're hearing it for the first time. And actually it was told a long time ago – maybe you weren't ready to hear that story at the time." This hints at the limitless nature of her music, as well as its new emotional texture. Direct in its vulnerability, immediate in its tenderness, From a Story Now Lost is a sophisticated evocation over restrained artistry spilling over with meaning.